Valle dell'Acate (literally "Acate Valley") is located in the historic Contrade Biddini Soprana e Sottana, amid the winding hills of Valle del Dirillo. Valle dell'Acate has specialised in the cultivation of the most authentic native vines, thus getting excellent wines such as the Cerasuolo di Vittoria D.O.C.G.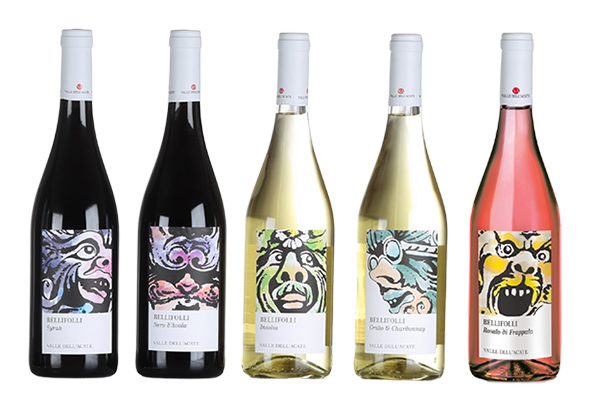 Bellifolli is a new line of brilliant, fresh and light wines that synthesizes the character and the contrasts of Sicily and the Sicilians: the beauty and the moments of folly, the light and the shade, the sea in turmoil and the warm sirocco breeze.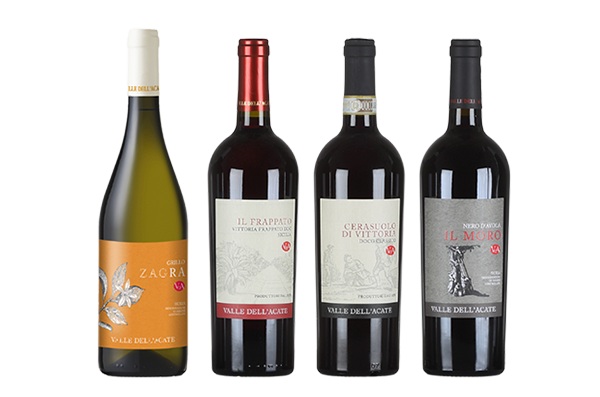 They tell our story and have grown up with us, without ever betraying their origins. The nature of the place and our work, strengthened by centuries of experience, have made them contemporary and sunny: the famous DOCG Cerasuolo di Vittoria interpreted in the CLASSIC version; the D.O.C. Vittoria Frappato, the Grillo Zagra D.O.C. Sicily, the Moro Nero d'Avola D.O.C. Sicily.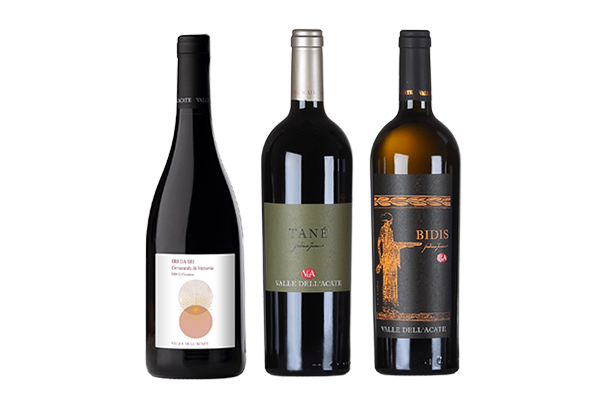 A range of high quality wines that best represent our bond with the territory: Bidis di Chardonnay, our most prestigious Cerasuolo, Iri da Iri and Tané, the latter obtained from the selection of the best Nero d'Avola grapes from the harvests important.